Topographical Survey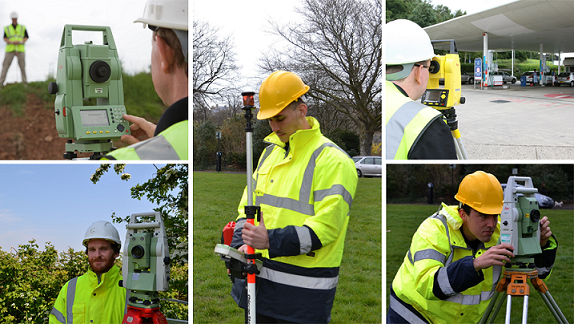 What Is A Topographical Survey?
A Topographical Survey is an accurate record of natural and man-made features within a specified area. The resulting 2D plan or 3D model will record site buildings, boundaries, services, landscaping, and site levels as outlined in the project brief. Surveybase use precision GPS and Robotic Total Stations, 3D Laser Scanners, and UAV Drones. The survey data is referenced to a GPS (Ordnance Survey) datum and processed in 2D or 3D AutoCAD or used to generate a 3D Survey (BIM) Model.
A Surveybase Topographical Survey is the trusted foundation for informed decisions throughout design and significantly reduce the risk of unexpected issues during construction.
2 Tier Topographical Survey Solution
We offer 2 levels of Topographical Survey and will tailor each to meet your precise specification.
Level 1 Boundary Survey
Level 1 is a Boundary survey solution. It is purposed for Land Registry applications. Level 1 is also suitable for outline planning applications where the detail provided by our Level 2 Full Topographical Survey is not required. The survey will be referenced to a GPS datum with plotted boundary extent, outline of permanent site buildings and access route to the main road.
Level 2 Full Topographical Survey
Level 2 is a Full Topographical survey solution. It is purposed for architectural design and construction. The Level 2 survey specification is comprehensive recording every natural and manmade feature including boundary features, site buildings, roads, paths, surrounding property, drainage systems, services, arboriculture, landscaping, and water features.
The survey will be referenced to GPS coordinates with a pre-determined grid of ground "spot" levels.
Site Sections
The Level 2 Topographical Survey field data can be used to generate 2D Site Sections. These extend along a pre-determined "cut" line, typically from the rear boundary to main road and horizontally between boundaries. This information is critical to the calculation of new build heights and ground levels.
Terrain Contours
Using our advanced data processing software, we are able to deliver terrain contours at a pre-determined dimension. Contours provide easy understanding of the landscape and are important to flood plain calculations. Terrain Contouring is available in 2D and 3D format.
3D Topographical Points
We can upgrade the field data to deliver a 3D Topographical Points "XYZ" file in.CSV format. This information is used to build complex terrain models in software programmes such as Revit, Vectorworks or ArchiCAD.
3D Strings
We can generate a basic 3D model for the Topographical Survey field data. Commonly known as 3D Strings the model presents manmade features such as kerbs and boundary walls in a series simplistic 3D line.
Terrain Model
The 3D Topographical Points .CSV file can be used to generate a Terrain Model. This data can be delivered in 3D AutoCAD or Revit Software. Terrain Modelling is an automated procedure using the 3D Topographical Points to generate a complex ground surface model. More information on this advanced 3D Survey solution is available on our BIM page
Landscape Model
The 3D Topographical Points .CSV file can be used in combination with a Point Cloud Survey to build complex Landscape Models. This solution includes Terrain Modelling with additional information such as natural and manmade landscape features, road surfaces, kerbs, paths, street furniture, drainage systems and mains services. More information on this advanced 3D Survey solution is available on our BIM page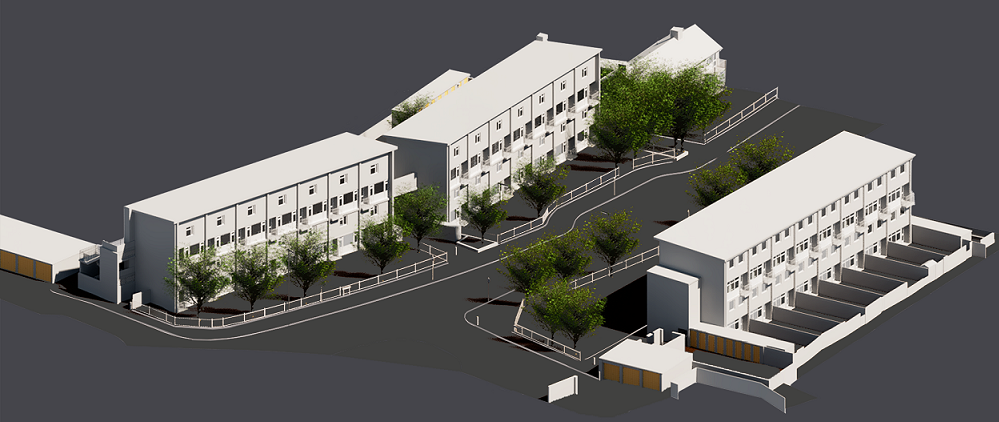 Monitoring Survey
Our precision Monitoring Survey service includes control of construction projects and investigation of existing man-made features. Surveybase experience includes major public sector developments and heritage sites.
We work in close liaison with site management to coordinate a survey schedule that is appropriate to the nature of investigation. Depending on the objective we deploy GPS, Total Station and Laser Scanning instruments to check construction accuracy or movement. The field data can be delivered in many formats including spreadsheet reports, 2D plans or 3D Revit Model. This information can be compared to the design scheme using CAD overlay or Navisworks clash detection software.
UAV Survey
Surveybase offer advanced UAV Survey solutions. UAV Surveys deliver detailed digital terrain models and 3D point clouds that could not be achieved using traditional surveying techniques or photogrammetry.
The accuracy of UAV surveying makes it ideal for scenarios where large areas of terrain must be measured and monitored, especially in areas of dense vegetation, and for specialist projects such as for measuring powerline 'sag' and vegetation proximity.
For more information on UAV Surveying please visit our UAV Surveys page.
Service Options
We will develop a survey specification that meets your precise requirements. Typical service options include;
Site Plans
Site Sections
Ground Contours
3D Topographical Points
3D Strings
Terrain Model
Landscape Model
Monitoring Survey
Specialist Support and Advice
If you require further information on our Topographical Surveying services or need professional advice, please contact David Ascott direct; david.ascott@surveybase.co.uk.
Request A Quotation
If you are seeking a quotation, please use our Online Quote portal or contact David Ascott at david.ascott@surveybase.co.uk