PROVIDING PRECISION MEASURED SURVEYS FOR over 25 YEARS…
We offer a precision digital survey solution for commercial and residential property including Topographical Surveys,  Measured Building Surveys, and 3D Survey Modelling.
Our wealth of experience includes government, office, retail, hospitality, industrial, education, healthcare buildings and private residences.
Using the latest surveying instruments and advanced processing software our professional Surveyors and Technicians deliver accurate 2D plans, elevations, sections, and 3D models.
We are members of The UK Survey Association, Constructionline and approved by SSiPs health and safety auditor, Safecontractor. Our Surveyors hold appropriate certification including CSCS cards and DBS security clearance.
Operating from Bristol, Reading and London (Croydon) we survey sites across the the South from Swansea to the Kent Coast.
We offer a free, no obligation quotation service returning competitive fixed fee tenders within 48 hours and are typically on site within 7 working days of appointment.
"Reliable and Efficient"
"We regularly work with the team at Surverybase, They are reliable and efficient and provide a very professional service. We have no hesitation recommending them."
NICK CRYER, MANAGING DIRECTOR
"Quick Turnaround"
"The Measured Building Survey was great, exactly what we needed! Thank you very much for all your help and quick turnaround."
KEVIN BRADY, DIRECTOR
David Ascott
Director (Residential)
Read more
David launched Surveybase in 1998 and has been firmly at the helm ever since.
He exudes the leadership, passion and commercial tenacity needed to run a successful business for over 25 years. His innate ability to spot and exploit market opportunities has been fundamental to the company's development. He continues to back his entrepreneurial spirit with considerable investment in technology and people, a strategy that is delivering a tangible commercial advantage.
He openly states that behind his success is an everlasting strive for excellent service, a genuine desire to delight customers and go the extra mile, something he demands from the team.
Today David oversees the key cornerstones of Finance, Administration, Sales, and Operations whilst directing the company's residential sector business.
Jordan King
Director (Commercial)
Read more
Jordan joined Surveybase in 2008. He has played a pivotal role in expanding the Survey and Technical team and extending our regional coverage across the South of the Country. In his time as Operations Manager Jordan led by example instilling operational procedures that have built an industry leading reputation for service.
Today as Director of our Commercial business Jordan has a holistic brief including front end marketing, business development, tendering, and project oversight. He is challenged with doubling the turnover of this important sector whilst maintaining the excellent service our customers depend on.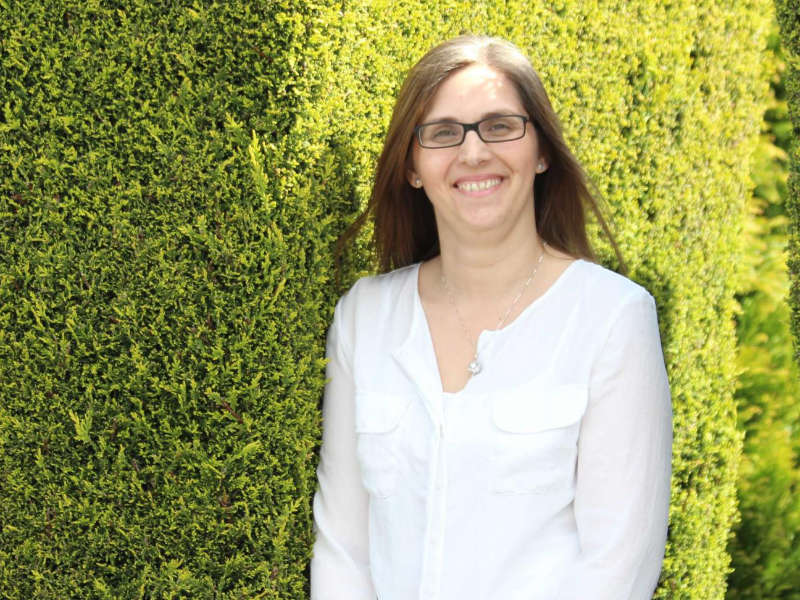 Charmaine Ascott
Company Secretary / HR & Administration
Read more
Charmaine manages the Administration and HR functions that keep the business moving.
Her background in corporate banking has helped to develop an investment plan that fuels our ongoing business development.
Charmaine's daily duties include management accounts, employee welfare and career development, which she rightly views as fundamental to our future.
Jane Spencer
Marketing Manager
Read more
Jane has been with Surveybase Limited since foundation in 1998.
Across the years Jane has delivered a wide commercial brief including Sales Administration and Marketing.
Today she is responsible for promoting the business and our range of precision digital surveying services to AEC contacts through direct marketing and social media.
Catherine Williams
Compliance Manager
Read more
Catherine manages our Safety and Quality Management systems. Working closely with Directors, Managers and Consultants, she is responsible for the documentation needed to ensure best practice and continued improvement.
This busy role includes audits, quality inspections, management of non-conformance and the maintenance of industry accreditation and certification.
Catherine is currently preparing the business for the ISO 9001 Quality Management audit.
Jonathan Lyons
Operations Manager
Read more
Jon joined Surveybase in 2018 as Technical Manager and was central in developing our 2D and 3D processing capability. In April 2022 Jon was promoted to Operations Manager and has responsibility for the successful delivery of our many projects.
Jon provides the vital link between Clients, Surveyors and Technicians ensuring project objectives and service expectations are met. He is responsible for the safety of our Surveyors and works alongside the Compliance Manager to ensure that our Health and Safety and Quality Management Systems are deployed without compromise.
Alex Iftimi
Senior 3D Surveyor
Read more
Alex is currently pioneering the development of our 3D Laser Scanning survey solutions. His objective is to optimise the performance and output of our state-of-the-art 3D instruments and data processing software. His knowledge and expertise are appreciated by our wider Surveying Team.
Alex's daily duties include site surveying principal projects, developing efficient site procedures, and mentoring his surveying colleagues and new recruits.
Martha Graham
Lead Technician
Read more
As Lead Technician, Martha provides project support to our team of CAD and Revit technicians. Her responsibilities include the progression of our Building Information Modelling (BIM) services in accordance with ISO 19650.
Martha's multi-tasking duties include the delivery of principle 2D and 3D projects, optimising technical procedures, maintaining standards documentation, and developing the skills and practice of our technical team and trainees.
Nick Delaney
Lead Technician
Read more
As Lead Technician, Nick provides project support to our team of CAD and Revit technicians. His responsibilities include the progression of our 2D AutoCAD processing services developing new efficient methodology and automation. He is the proud author of our digital training manuals and video library.
Nick's multi-tasking duties include the delivery of principle 2D and 3D projects, optimising technical procedures, maintaining standards documentation, and developing the skills and practice of our technical team and trainees.
We offer an industry leading survey solution for your project.
TSA Approved
We are an approved member of The Survey Association, an advisory body that is promoting best practice across the UK geomatics industry.
Constructionline Members
We are Silver Members of procurement consultant Constructionline. This former government department prequalifies suppliers for major developments including Hospitals, Universities, Schools and Defence projects.
Health & Safety Accredited
We are accredited by Acclaim who annually audit our Health and Safety Management system. In addition our surveyors possess recognised certification including CSCS, working at heights, confined spaces, asbestos awareness and emergency first aid. We are supported by retained safety consultants; MD Safety Management.
Covid-19 Prepared
We operate in compliance with the latest government directive and have written risk assessments and method statements for the survey of public and private sector property.
DBS Security Checks
Our surveyors possess enhanced DBS security clearance and are dressed in uniform with identification cards.
Dedicated Survey Manager
An Operations Manager will oversee your project and be your single point of contact from beginning to end. You will receive a written specification that sets out the features of the survey including how and when it will be delivered.
Proven Technical Expertise
Our proven technical expertise and experience help deliver survey assignments in the most complex and challenging environments.
Rigorous Quality Management
We work to a proven ISO 9001 Quality Management System overseen by our Compliance Manager. Each project passes through a rigorous inspection audit before being approved for delivery. This includes Chartered Surveyor (RICS) authorisation on request.
Optional Letter of Reliance
We are happy to provide a Letter of Reliance to support our measured services. We politely request that this is stated prior to quotation as the process will form part of our survey tender.
Post Delivery Support
Our service extends beyond delivery to offer our technical support throughout the design and construction phase.
Trusted Survey Partner
There are many organisations offering surveying solutions, but few that supply our level of care, service, and precision. Build your project on a trusted foundation and select Surveybase Limited as your survey partner.