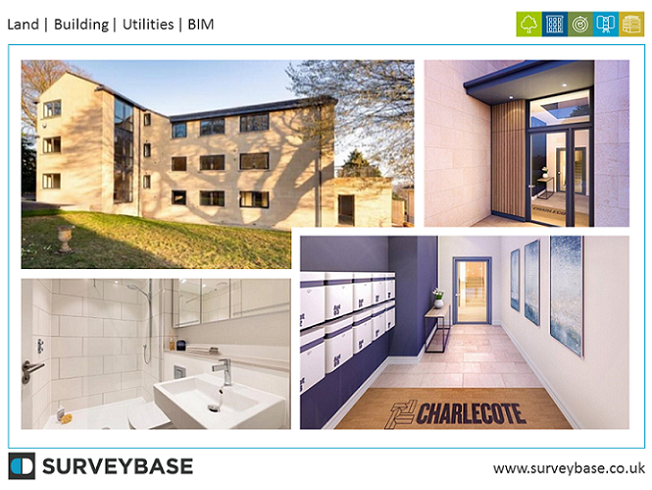 We are delighted to announce the return of the Charlecote building to the property market. Surveyed by Surveybase Limited on behalf of Kersfield Developments, Charlecote has been re launched as 12 exclusive apartments in one of Baths most prestigious residential areas.
The building has been totally transformed with external and interior features that match its prime location. We wish to thank our Clients for the opportunity to work with them on this exciting project and we wish them every success with the listing.
For further information on our Topographical, Measured Building Surveys and Scan to Revit (BIM) in Bristol and the surrounding areas please contactjane.spencer@surveybase.co.uk.