Article
3D Ground Modelling
11.10.2019
Surveybase Are Pioneering The 3D Laser Scan To Revit Ground Model Pathway. 
It has been interesting to witness the progression of 3D Laser Scanning from predominantly measured building surveys to full street scene modelling.
The method is purpose built for the precision measurement of large scale manmade environments; commercial centres, industrial sites, healthcare, infrastructure and water treatment installations.
Surveybase deploy powerful Faro Focus X330 Laser Scanners that capture rich survey data over hundreds of metres from a single scan point. Controlled with digital Total Stations and GPS instruments we have the capability to deliver precision ground models with 3D surfaces that reflect the topographical characteristics of the site.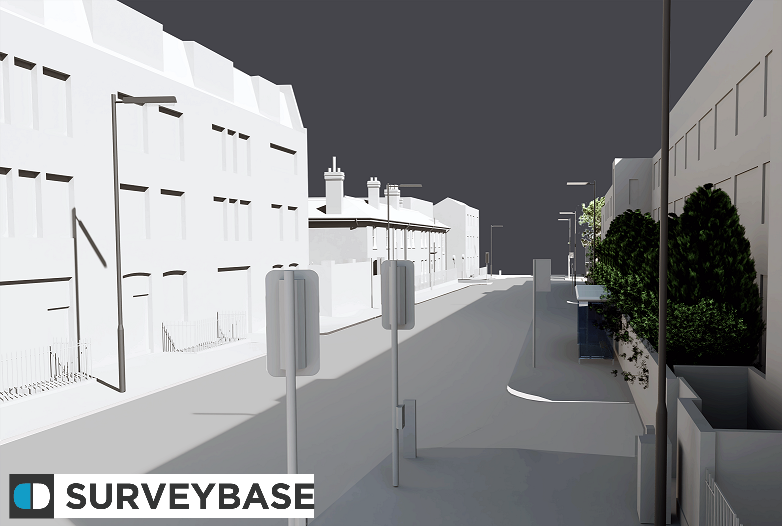 The model includes the features of a typical Topographical survey including roads, paths, street furniture, drainage systems, inspection chambers and natural landscaping. Buildings can be modelled in full architectural detail (LOD3) or as simple massing, often with windows and doors that overlook the target site.
If you would like to know more about our 3D Laser Scan To Revit Ground Modelling service please contact David Ascott at our Bath Office, 01225 314370.
Surveybase delivers precision Land, Building and Utilities surveys throughout the including London, Oxford, Bath and Bristol. We are recognised 3D Survey to Revit BIM experts.
---